These are pictures from the past week on my phone! So many fun adventures and memories!
Birthday tart for Grandma made by Cayson with help from Momma.
Rainbow snowcones are the best... until your sister gets it.
These boots were made for walkin'...
A fire truck birthday party!
Adorable boys!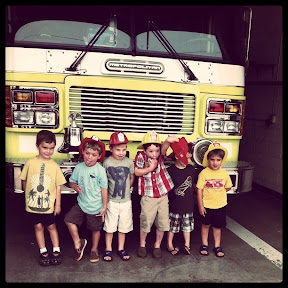 Crashed out after our very hot walk.
Oh, yes. This was parked at the barber shop. Pulling an ice chest and lawnmower behind a bicycle, check!
Multi-tasking Daddy-o
They were both "writing" accident reports.
Splash pad fun!
Kiddie pool play
Cayson teaching Taryn how to bat. So sweet!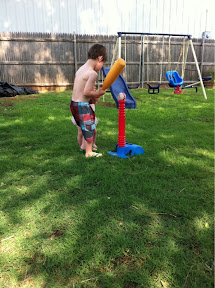 Crazy girl! Dressing up?
All Smiles!
- Posted using BlogPress from my iPhone